Modern, private, elevated beach house with panoramic view of Wainui Beach.
Out front is a 'nationally-significant surf break' protected by the NZ Coastal Policy Statement (2010).
In-house surf guide. Board and bike hire. Boat rides to 'The Island' by arrangement.
Free Wi-Fi and advice on Gisborne's cafes / restaurants, golf courses, wines / wineries, charter fishing, history, cultural etc.
Maximum two guests at one time.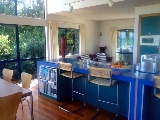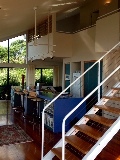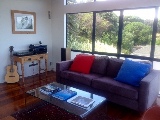 Contact us at The Whales:
104a Moana Road
Wainui Beach
Gisborne
Ph 64 6 867 2743
Mobile 027 240 4404
Email whales@surf.co.nz